Prognostic prediction of AML patients based on immunity and pyroptosis gene-pair signature (IPRP)
---
Below are the points of each factor and the final prediction results:
---
The points of PriorMalignancy:
The points of Ethnicity:
The points of AgeatDiagnosis:
The Risk score value:
The label of Risk score:
The points of Risk score:
Total points:
Mortality of
The patient-estimated nomogram based on the IPRP score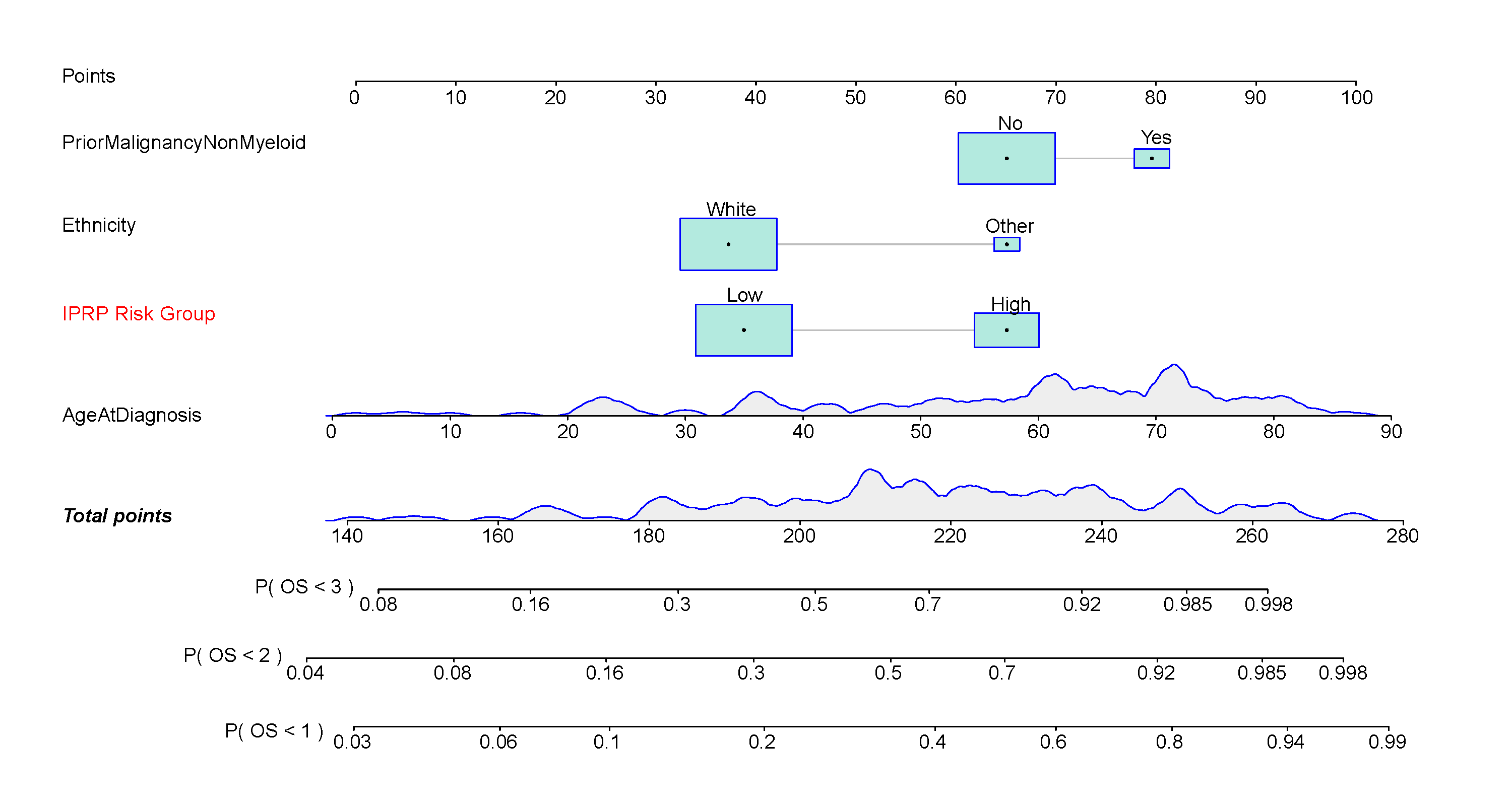 If you have any problems with using the web-app, or suggestions for improvement, please contact Weikaixin Kong at kong.weikaixin@helsinki.fi
---
---
Institute for Molecular Medicine Finland (FIMM)
Nordic EMBL Partnership for Molecular Medicine
Biomedicum Helsinki 2U
P.O. Box 20 (Tukholmankatu 8)
FI-00014 University of Helsinki
Finland
Please use this reference for citing IPRP tool:
---
Kong, W., He, L., Zhu, J. et al. An immunity and pyroptosis gene-pair signature predicts overall survival in acute myeloid leukemia. Leukemia (2022).
https://doi.org/10.1038/s41375-022-01662-6